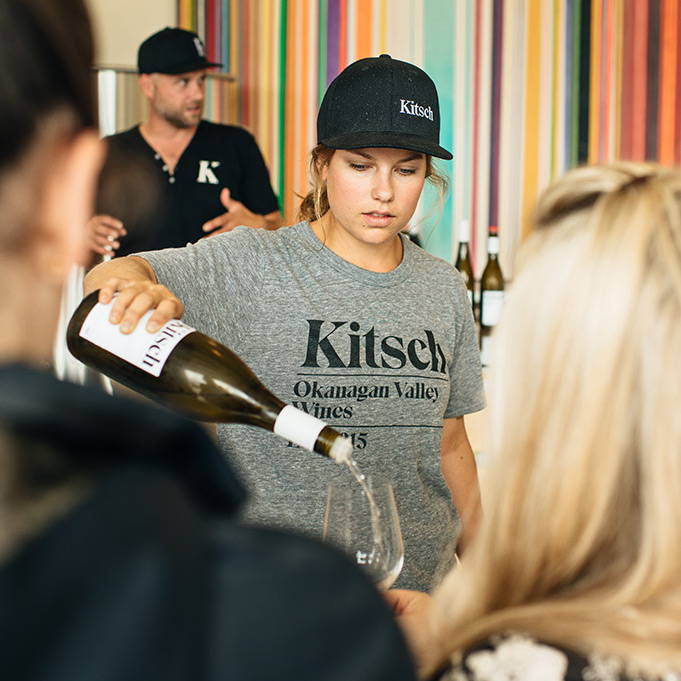 Tasting room OPENING SPRING 2020
The 3-car garage in the stunning Kitsch family home is home to our tasting room from April through September offering a stellar art collection and charming vineyard views overlooking Okanagan Lake. We welcome groups of all sizes, if you are a group of 6 or more or if you are a Tour Operator please book in advance. Email info@kitschwines.ca or call 250.864.6404.
Our VIP tour includes an intimate and educational tasting at our 20-acre property on the East Kelowna bench. Drink Chardonnay amongst the source and experience the magic of grape to glass. You'll have the opportunity to take photos with the stunning backdrop of the city, valleys and Okanagan Lake. Tours are 30 to 60 minutes long and must be booked in advance via email to info@kitschwines.ca or call (250)-864-6404.